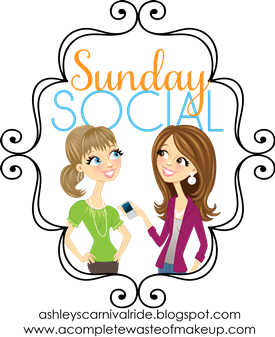 1. What is your all-time favorite song?
This changes all the time depending on my mood and what I'm doing at the time.
But here are some of my all-time faves...

Everything by Michael Buble
Come On Eileen by Dexy's Midnight Runners
I'm Yours by Jason Mraz
PYT (Pretty Young Thing) by Michael Jackson
Bold As Love by John Mayer
Shake It Out & Dog Days Are Over by Florence and the Machine
Swallowed in the Sea by Coldplay
Hey, Soul Sister by Train
Nobody Puts Baby in a Corner by Fall Out Boy
2. What is your favorite singer/band?
Michael Buble
John Mayer
The Beatles
Justin Timberlake
Train
I also love listening to soundtracks from musicals,
like Wicked, Chicago, RENT, and Mamma Mia.
3. What is your theme song/song that best describes your life?
Oh, It is Love by Hellogoodbye
4. What songs put you in a good mood?
Making Memories of Us by Keith Urban... it's Justin's and my song. :)

And a lot of the catchy and upbeat teeny-bopper stuff... like Call Me Maybe or What Makes You Beautiful haha.

Oh, and also, two of my favorite songs as a kid...
Another Night by The Real McCoy
(yeah, you know this one... "In the night, in my dreams, I'm in love with you cause' you talk to me like lovers do...")
and
Centerfold by J Giles Band
(yeah, I didn't know what this song was really about at the time ... I was only a child!)
5. What is your favorite roadtrip music?
I prefer to make a mixed CD or playlist for roadtrips... stuff I can sing along and car-dance to, some oldies, some country, some rock, some mellow and relaxing.
6. What song are you embarrassed to admit you love?
Haha! My guilty pleasures are almost all the 90s/early 2000s girl/boy band pop music from my childhood/teen years...
Don't Turn Out The Lights by NKOTBSB (New Kids & Backstreet)
I actually saw them in concert last summer with my friend Heather... they were awesome!
Wannabe by Spicegirls
It's Gonna Be Me by NSYNC
Baby One More Time by Britney Spears

Laugh if you want... I don't even care. :)