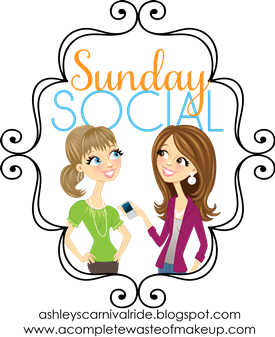 Here are this week's questions...
1. How did you come up with your blog name?
To keep it short... I really like the whole "Live Laugh Love" motto, and I'm also a teacher, so I decided to throw that in as well. :)
2. What is your favorite thing about blogging?
Finding new teaching resources, crafts, recipes and fashion/beauty tips. I also just like to read about peoples' stories and experiences.
3. What is one thing you have discovered because of blogging and now can't live without?
My 2 favorite Home made mac & cheese recipes.
4. Facebook or Twitter? And why?
Facebook... because more of my friends are on it. Also, I feel a lot of pressure to come up with something good to say on my Twitter... lol!
5. If one celeb read your blog, who would you want it to be?
Emma Stone. Love her!
6. What is something you want people to know about your blog?
Hmmmm... That's a tough one because I'm still trying to find my niche. I dunno!