Or scroll down to the post before this one. :)
Time to link up with Ashley and Neely!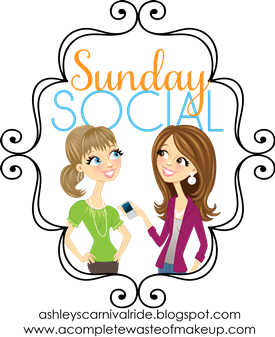 1. What is your favorite fall activity?
My favorite thing is going to the apple orchard, because.... a) I love the whole picking apples part, b) I love cider and c) I love fresh cider-mill doughnuts.... YUM!
I also love camping, bonfires and the whole "back-to-school" thing. :)


2. Do you follow a football team? If so which one and why?
Um, no. Sure, I have fun watching a live game with friends and tailgating is fun too... but I most definitely wouldn't call myself a football fan. I honestly couldn't care less...
I am mildly interested in baseball (Go Tigers!) and hockey (Go Red Wings!)... but not enough to feel the need to watch all of every single game.


3. What is something fun about fall in your area?
Probably the beautiful color-changing leaves. Or the plethora of haunted houses and corn mazes.


4. What are your favorite fall outfit staples?
Cardigans, zip-up hoodies, layers, a good pair of jeans, knee-length skirts w/ tights, and cute fall boots.
5. What things are you looking forward to most about this coming fall season?
Nothing out of the ordinary... apple picking; cider & doughnuts; fall clothes; back-to-school... hopefully in my own classroom!
6. What is your favorite fall holiday? Traditions?
I love, both, Halloween & Thanksgiving. When I was younger, we would go to my gram's house on Halloween, eat chili for dinner, then get dressed up and go trick-or-treating. These days I don't do much, except maybe a costume party or two, though, with not having kids or trick-or-treaters coming to my house. My niece will be almost two, though, so I'm thinking this year we'll have something to do.

Thanksgiving is hard. Between the two of us, J and I have six sides of family to spend time with over the holiday season... so we usually have at least two Thanksgiving dinners, and then 3-4 Christmas celebrations. Between those two holidays we're usually able to hit every side, some twice. Since
we're newly married, we're still figuring out the sharing holidays thing, even though we've been sharing for a while. Without kids, it's easier to be flexible, but I can only imagine how difficult it could be with them.