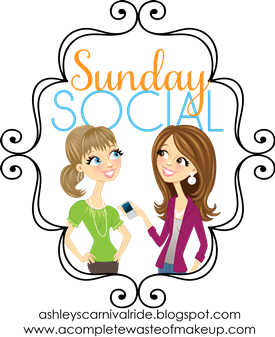 1. What is your favorite handbag you've ever owned?
I have two favorites...
my mid-size plum Coach bag with brown leather shoulder strap, which I'm currently using
&
my large black Leather Coach bag... it looks very professional and holds so much stuff inside. I have used it for field trips to hold my teacher folders, and it's great to use if you're carrying around a book to read. Plus, it still has that delicious leather smell!
2. What is your dream handbag you lust over?
Ugh... what handbag do I not lust over!? I love purses, but I have been trying really hard not to spend so much money lately, so I haven't been paying so much attention to fashion, etc. I did peruse the handbags at Macy's recently and pretty much everything by Coach catches my eye. :)
It's pretty, and the hardware and leather hold up so well, even after a couple years of use.
3. What are the daily essentials in your purse or work bag?
Burt's Bees Lip Balm. Phone. Wallet. Keys.
4. What's in your purse (with pictures)?
Love this bag by Coach! It holds a lot more than you think...
A view of the inside...
My checkbook, Dooney & Bourke wristlet, Fossil wallet, & keys
Inside the D&B wristlet: my Panasonic Lumix camera. We got such a good deal on it at Best Buy... it has an amazing zoom (16x!) and some awesome auto settings, as well as a manual setting. Probably the best point and shoot camera I've ever used...
Hanging out on the bottom: lhand otion, hand sanitizer (yes, they're both apple... yes, it's a coincidence), Mary Kay Lash Love Mascera (awesome!), a mini-size of Daisy by Marc Jacobs (my fave!), Burt's Bees (true love on your lips), Clinique Chubby Stick Moisturizing Lip Colour (adds a nice, subtle touch of color without sticky gloss or the feel of lipstick), and a comb with some hair ties
And this is everything that I found in the pockets: bobby pins, nail clippers, tiny safety pins, tampons, eye drops, a tiny flashlight, my 'mint' tin that I use for Tylenol & things, a nail file, my iPod touch, Mary Kay Oil Blotters (the best!!! also, a good price!), and two band-aids.
Wait... where's my phone? I think my phone might be on my nightstand... either way, it's not noteworthy. Thank goodness I'm due for an upgrade! I'm debating on getting the iPhone 4 for $100, the 4s for $200, or waiting until the iPhone 5 comes out so I can get the 4s for $100.... So far, I've decided that I'll just wait until my phone is broken or until the 5 comes out. J's Droid is great, but it's just a little too complex when it doesn't need to be.
Anyway, that's my purse.:)